---
---
GERMAN SONS / documentary film
The story of two German Sons
On November 9th 2009, the 20th Anniversary of the Fall of the Berlin Wall Harald Grosskopf met Philippe Mora, an Australian Hollywood film director with French-German roots.
They immediately became friends. Harald started a successful research for Philippe's German-Jewish family roots. His father Georges Mora, born 1913 as Günther Morawski in Leipzig, a young communist, who escaped, aged 19, from the beginning Nazi terror in 1933 and joined the French resistance as Georges Morand.
He helped to free thousands of Jewish children to survive the German occupation in France, while Harald's father, an average German Hitler adorer, joined the Hitler Youth, became an active member of the NSDAP and helped as Wehrmacht soldier to ambush Poland and Czechoslovakia in 1939.
In February 2010, during another meeting in Berlin, Philippe and Harald started producing a film documentary about their fathers, titled GERMAN SONS. Harald produced the music.
The film shows how the political and moral spirit of those two different fathers influenced the motivation of the two artists in film and music. On one side high human ideals, on the other, rebellion against the father with a spoiled mind by an immoral political system that led to WW 2 and Holocaust.
http://en.wikipedia.org/wiki/Philippe_Mora
http://en.wikipedia.org/wiki/Georges_Mora
http://en.wikipedia.org/wiki/Mirka_Mora
---
---
SUNYA BEAT (from the Sanskrit term for `the last inspiration`) comprises HARALD GROSSKOPF (drums, percussion) and AXEL MANRICO HEILHECKER (guitars) who founded the group in 1996. Since then two official albums "SUNYA BEAT" and "DELHI SLIDE" (both on the `Think Progressive` Label have been released and defined the criteria for the project, mixing Trance, Techno, Rock and Ethno Music. A further album under the name 4x3 (on the `Manikin` label) adds a third member; STEVE BALTES (keyboard, programming) who joined two years later into the project that was originally meant to become HARALD GROSSKOPF`s new solo album. All the three musicians are well known in the German music landscape and have been involved in many high-profile projects.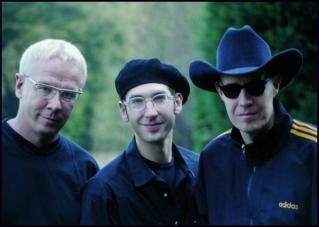 HARALD GROSSKOPF was the first drummer/percussionist in the world of electronic music to perform with sequencers, first with Manuel Goettsching`s cult space-music band ASHRA (ASH RA TEMPEL) from the Seventieth, also drumming for WALLENSTEIN, THE COSMIC COURIERS and KLAUS SCHULZE. The rhythmic component of SUNYA BEAT, PHONOROID and N-TRIBE, he has also realeased three Solo albums Synthesist, Oceanheart and World of Quetzal, and his fourth album is currently been produced.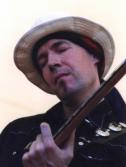 AXEL MANRICO HEILHECKER made his name as a session guitarist and songwriter in the Eighties, his name constantly appearing in the upper ranks of the music polls. He took lessons with DON CHERRY, started a solo career with two albums and his third "Fishmoon" has just been released. Guitarist for the HARALD SCHMIDT SHOW, a German adaption of David Letterman`s US talk show, Axel set up the German-American folk-avantgarde band PHONOROID as well as SUNYA BEAT together with HARALD GROSSKOPF. He has also worked on diverse productions such as Germany`s first Surround-Pop production (for THOMAS KAGERMANN) which entered the international jazz charts.

STEVE BALTES has a background in Techno and other dancefloor music, has released two solo albums "Picture in Rhythm" and "Rhythm of Life", published numerous remixes and EP`s, recently had his first solo performance in the USA, and works musically in such diverse institutions as ASHRA (ASH RA TEMPEL), N-TRIBE and DAS ZEICHEN.
In SUNYA BEAT these three found a comfortable home, where the individuality of each is given full expression, notably in their spectacular live shows dominated by the trio`s joy and great talent in improvisation. With shades of Jimi Hendrix or Miles Davis, there are excursions into rock and even blue grass standards, but always dominated by pulsating sequencer beats and the spacey, technoid sound of the band. SUNYA BEAT has continuously developed ist music over the years, and after several live successes including one show for 30.000 spectators at the Burg-Herzberg Summer 2001 Festival, the trio are motivated to stay out of the studio for a while and concentrate on live work. Their motivation is best expressed by AXEL MANRICO HEILHECKER who says of the group,`nothing is bigger than friendship, and friends we are'.